Buy SF Gateway books directly from us and read with our new app!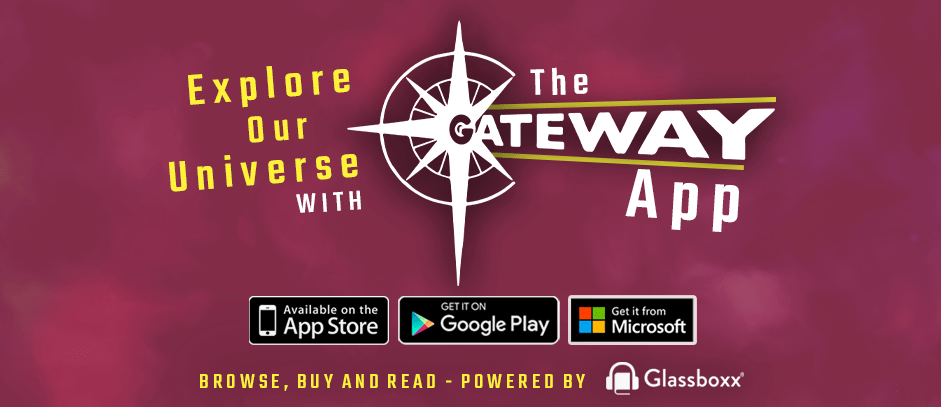 We're delighted to say that we have launched the SF Gateway app, meaning you can now buy all our ebook and audio titles directly from us using the Glassboxx service!  
The SF Gateway app, provided by the Glassboxx service from Firsty Group, is a very simple and quick way for you buy and access books on your Android or iOS phones and tablets, as well as Windows and macOS laptops and computers. It also means our books are protected from being copied, pirated and tampered with, so we keep our authors happy as well. 
Just buy any book on site using the 'Buy direct via Glassboxx' button, and then open the app and you'll see it it in there ready to enjoy! 
After making your first purchase, follow the links on the order success page to download the Glassboxx app to your phone, tablet or computer, and login with the email address used for your purchase. Your books will automatically appear in the MY BOOKS screen of the app, where you can listen or read them using the built-in audioplayer and ereader. 
Or you can download the app directly from… 
Once you have the app, there's no need to download it again – whenever you buy more books, just head straight there and your new purchases will be waiting for you.
If you have any questions about using the app, please go here or contact Firsty on glassboxxhelp@firstygroup.com.