Gollancz's Science Fiction Masterworks series celebrates its 20th anniversary with a new line – these are the Golden Age Masterworks!
Gollancz is thrilled to mark the 20th anniversary of its multi-million selling series of classics, the Science Fiction Masterworks, with the launch of a new strand of publishing focusing on key titles from the golden age of science fiction's history.
The Science Fiction Masterworks were originally launched in January 1999 with a list curated by Malcolm Edwards, then MD of Orion Books, now Chairman of Gollancz, advised by luminaries of the genre such as George R. R. Martin, Arthur C. Clarke, Terry Pratchett and Ursula K. Le Guin. The range has gone on to include well over a hundred of the best and most influential works of science fiction, including Do Androids Dream of Electric Sheep?, Dune and The Left Hand of Darkness. A sister imprint, the SFGateway, was launched in 2011 to make the vast backlists of many science fiction authors available for the first time in eBook, and now hosts over three thousand titles.
Marcus Gipps, editorial director of the SF Masterworks says, 'The early days of SF produced many influential and much-loved works which, by virtue of their length and pulp-factor, have never quite been a perfect fit for the main Masterwork list. However, the success of such titles on the SFGateway imprint has shown that there is a market for these fast, exciting reads.'
Launched on the 10th of January 2019, the first tranche of Golden Age Masterworks includes titles from Arthur C. Clarke (introduced by Stephen Baxter), C.L. Moore, Henry Kuttner and E.E. 'Doc' Smith (introduced by Mike Carey). Later months will include further titles from these authors as well as others, with more names to be announced.
Publishing as B-format paperbacks with an RRP of £8.99, this new series will feature a uniform design that will emulate but be distinct from the SF Masterwork list. These titles will be perfect additions to an existing collection, or the beginning of a new one. The Golden Age awaits!
Publications for January to June 2019
THE SANDS OF MARS by ARTHUR C. CLARKE – Jan 2019
DOOMSDAY MORNING by C.L. MOORE – Jan 2019
GALACTIC PATROL by E.E. 'DOC' SMITH – Jan 2019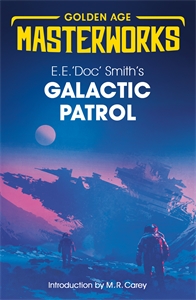 FURY by HENRY KUTTNER – Jan 2019
EARTHLIGHT by ARTHUR C. CLARKE – Feb 2019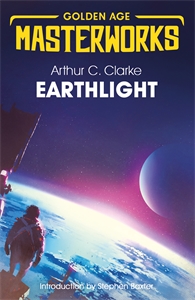 GREY LENSMAN by E.E. 'DOC' SMITH – Feb 2019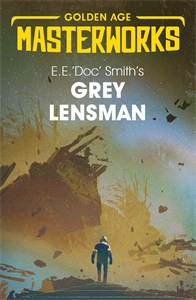 NORTHWEST OF EARTH by C.L. MOORE – March 2019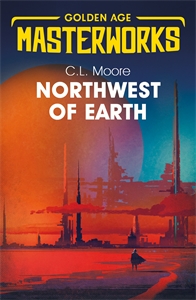 SECOND-STAGE LENSMEN by E.E. 'DOC' SMITH – March 2019
JIREL OF JOIRY by C.L. MOORE – April 2019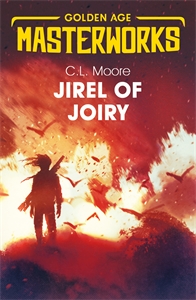 CHILDREN OF THE LENS by E.E. 'DOC' SMITH – April 2019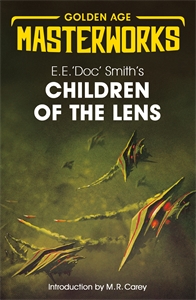 AGAINST THE FALL OF NIGHT by ARTHUR C. CLARKE – May 2019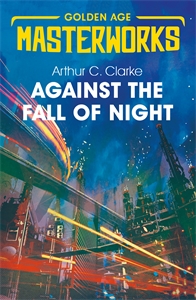 JUDGMENT NIGHT by C.L. MOORE – June 2019