Good Show Sir! Servants of the W…
We've mentioned before our deep and abiding affection for Good Show Sir, the site dedicated to reminding us of SF's glorious (and, ocassionally, not so glorious) past when it comes to book covers.
For reasons not entirely clear to us, Good Show Sir dropped off our RSS reader a little while ago.  It's back now and we're in the happy situation of having a good number of previous posts to appreciate. Not least of which is . . .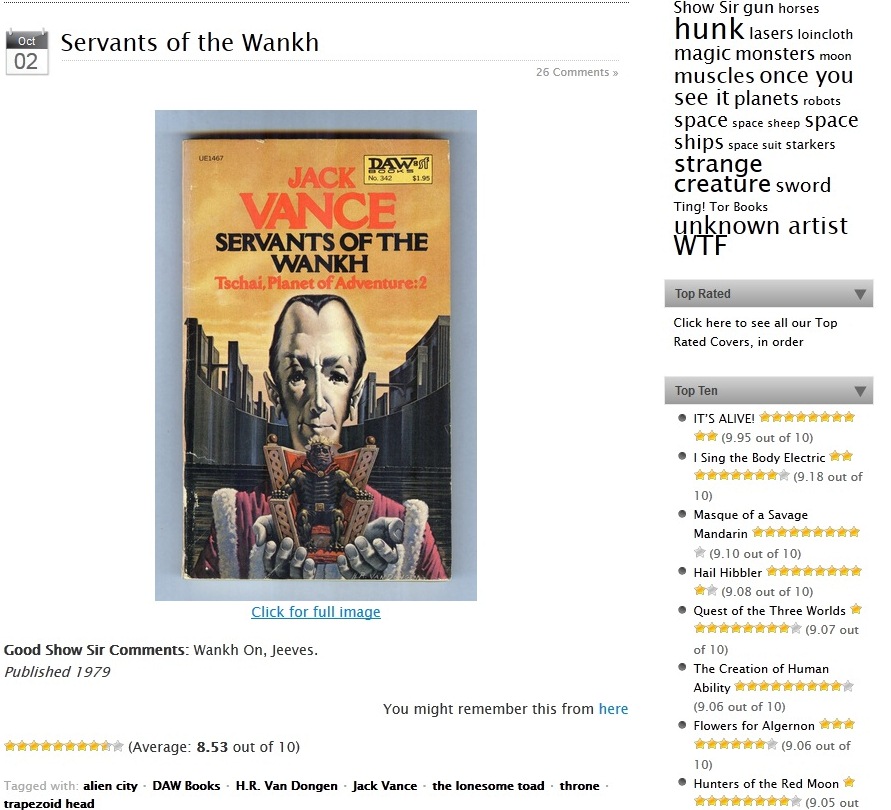 This book was retitled for the British market (you can make up your own minds as to the reason) and published as The Wannek. You can find it on the SF Gateway.
You can find Servants of the Wannek and much more of Jack Vance's work – all based on the Vance Integral Editions – via his Author page on the SF Gateway, and you can read about Jack Vance in his entry in The Encyclopedia of Science Fiction.