Good Show SIr: Jack L. Chalker
Our friends at the always entertaining Good Show Sir recently unearthed another gem, this time from the prolific pen of Jack L. Chalker: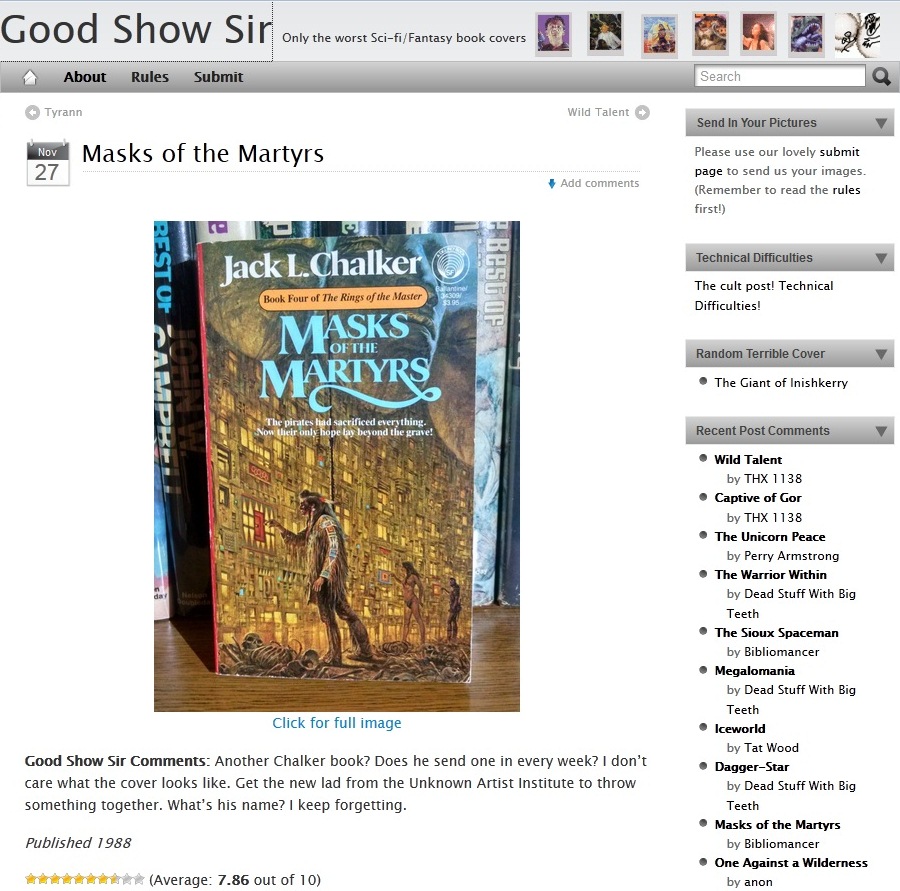 We don't know if Jack Chalker sent a book in every week, but we do know he was extremely prolific! In fact, there are just short of 50 of his titles on this very website, including the object of Good Show Sir's affectionate mockery, Masks of the Martyrs. You can find it – and many more of Jack L Chalker's books – via his Author page on the SF Gateway website, and read about him in his entry in The Encyclopedia of Science Fiction.