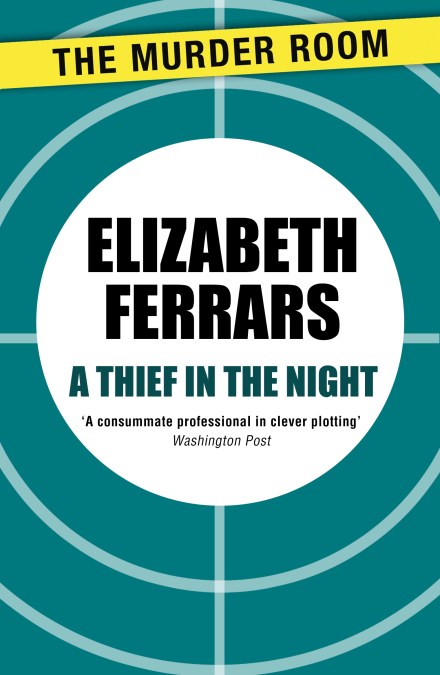 A Thief in the Night
Alec and Veronica Guest are a happily married couple living in the quiet village of Maddinghleigh. Their existence has been a peaceful one. Then, one of their friends has a valuable old clock stolen. The Guests don't believe the incident is too serious, but it turns out to be the prelude to a series of sinister events that culminate in murder.

Is the death connected to the stolen clock, or does it have more to do with the arrival of the Guest's new neighbour, the beautiful, enigmatic Nina Elvin? Will the killer in their midst be discovered before a second murder is committed?
Read More