SF Gateway Omnibus of the Week: Robert Holdstock
Although we've mentioned this volume before, we thought we'd take the opportunity to follow up the cover reveal for Mythago Wood, with another Robert Holdstock-related post, for those who missed the last piece about this recent omnibus.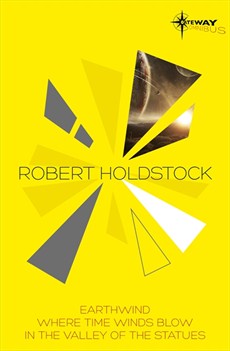 Before the World Fantasy Award-winning Mythago Wood put him on the map as one of modern fantasy's finest and most original voices (a reputation reinforced by the publication of his extraordinary re-imagining of Arthurian myth, The Merlin Codex), Robert Holdstock wrote SF. This omnibus contains two of his early SF novels: Earthwind and Where Time Winds Blow and a collection of his highly-acclaimed short fiction, In the Valley of the Statues, which contains the original 'Mythago Wood' novella (which was nominated for the World Fantasy Award and won the BSFA Award).
You can find more of Robert Holdstock's work via his author page on the SF Gateway website, and read more about him in his entry in The Encyclopedia of Science Fiction.