The Bookseller Industry Awards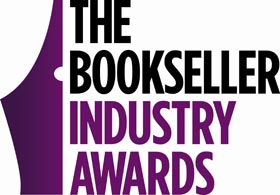 Last night the 2013 Bookseller Industry Awards were presented. We are immensely proud that the SF Gateway was nominated in the category of Digital Strategy of the year, and although we didn't win, it was an honour to find ourselves on a shortlist including such innovative companies as Nosy Crow, Penguin, Random House, Bloomsbury, Harlequin, Kobo and Pottermore.
Congratulations to Pottermore on their win, and many thanks to all of you, who have supported us by buying and reading our books, posting on the forum, recommending authors or books on the site and joining in the conversation on Twitter and Facebook. We've worked hard to make this the destination site for anyone seriously interested in classic SF and Fantasy, and will continue to do our best to bring you the absolute cream of classic SF.
Now, hand me my jet-pack and my ray-gun – there's still work to do!