Welcome to the Gateway, Ken MacLeod!
Continuing our series of spotlights on authors who have joined us following our recent integration of classic SFF titles from across the Hachette Group of publishers, Gateway is delighted to welcome the BSFA and Prometheus Award-winning author of such modern classics as The Fall Revolution sequence and Learning the World, Ken MacLeod!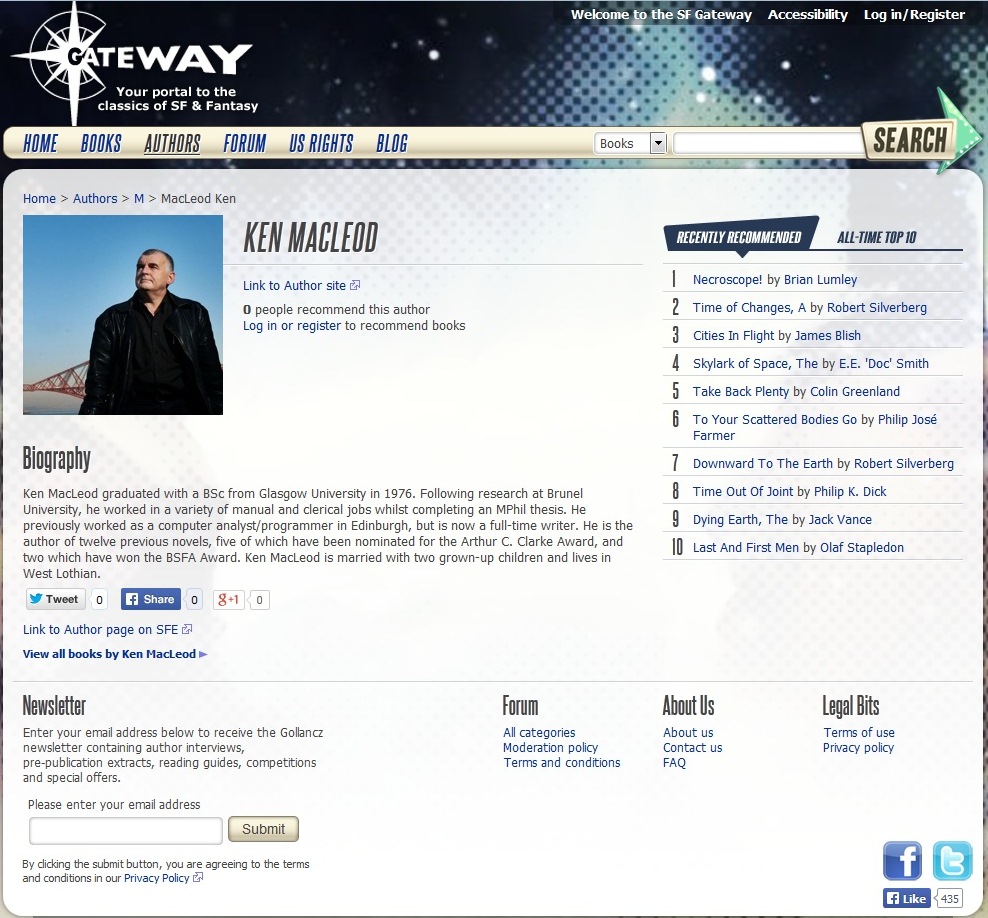 It's a particular pleasure to welcome Ken to the Gateway – not only is he a fantastic author and one of the nicest men in British SF, but he has also, over the last few years, written some wonderful introductions for our SF Masterworks. Seek out A Canticle for Leibowitz, A Case of Conscience, Double Star or The Word for World is Forest to see what we mean.