SF Gateway Omnibus of the Week: Gordon R. Dickson (Redux)
As noted last week, we're at the point in the omnibus programme, where the new releases will be coming less frequently than they have done to date, so while we wait for each new addition to the list, we thought we'd go back and remind you of some of the earlier gems you might have missed.  This week: Gordon R. Dickson . . .
From the groundbreaking digital initiative The SF Gateway, come three novels that showcase the incredible range of the award-winning Gordon R. Dickson, one of the founding fathers of military SF, but equally at home in the realm of fantasy: Tactics of Mistake, Time Storm and The Dragon and the George.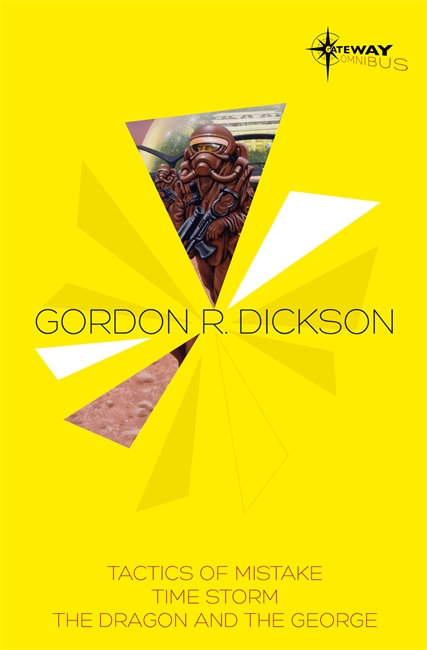 Unusually, Dickson is as well known for his fantasy as his SF and has been decorated with the Hugo, Nebula and British Fantasy awards accordingly. He has also been short-listed for the World Fantasy Award. This omnibus showcases that versatility, containing the Dorsai! novel Tactics of Mistake, Hugo nominee Time Storm and British Fantasy Award-winner The Dragon and the George.
You can find more of Gordon R. Dickson's work via his author page on the SF Gateway website, and read more about him in his entry in The Encyclopedia of Science Fiction.