Masterworks Spotlight: Fairyland
Twenty years after it won the Arthur C. Clarke Award, we are delighted to welcome Paul McAuley's extraordinary Fairyland to the SF Masterworks list!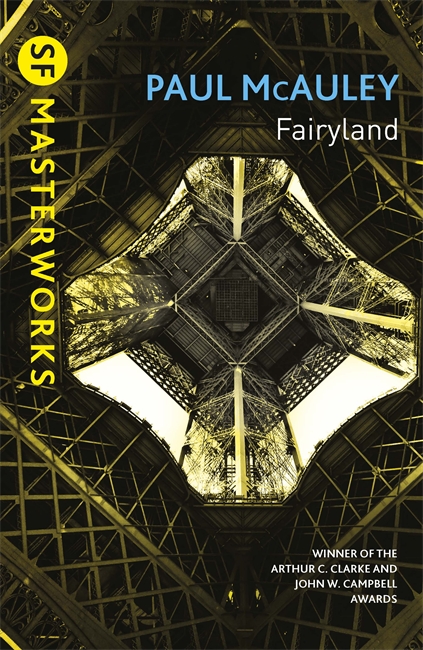 The 21st century.
Europe is divided between the First World bourgeoisie, made rich by nanotechnology and the cheap versatile slave labour of genetically engineered Dolls and the Fourth World of refugees and homeless displaced by war and economic upheaval. In London, Alex Sharkey is trying to make his mark as a designer of psychoactive viruses, whilst staying one step ahead of the police and the Triad gangs. At the cost of three hours of his life, he finds an unlikely ally in a scary, super-smart little girl called Milena, but his troubles really start when he helps Milena quicken intelligence in a Doll, turning it into the first of the fairies.
Milena isn't sure if she's mad or if she's the only sane person left in the world; she only knows that she wants to escape to her own private Fairyland and live forever. Although Milena has created the fairies for her own ends, some of the Folk, as fey and dangerous as any in legend, have other ideas about her destiny . . .
Fairyland is available as an SF Masterworks paperback and a Gateway eBook. You can find more of Paul McAuely's work via his Author page on the Gateway website, and read about him in his entry in The Encyclopedia of Science Fiction.
Paul McAuley's website is www.unlikelyworlds.co.uk and you can follow him on Twitter at @UnlikelyWorlds.