Happy Birthday, Paul McAuley!
Today, it gives all of us at SF Gateway and Gollancz great pleasure to wish a happy birthday to one of modern SF's great writers.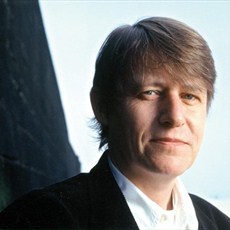 Winner of the Arthur C. Clarke, Philip K. Dick, John W. Campbell, Theodore Sturgeon and British Fantasy Awards, Paul McAuley has been a mainstay of British SF for the last 25 years. Beginning his career as one of the 'Interzone generation', he has been at the forefront of New Space Opera, explored post-Cyberpunk themes of genetic engineering and nanotechnology, given us some of the genre's best near-future thrillers, enthralled us with tales of parallel realities, and continues to produce some of the very best work modern SF has seen.
From Paul's first novel, 400 Billion Stars, winner of the Philip K. Dick Award to his latest, In the Mouth of the Whale, he has continued to set the standard for modern hard SF. We wish him many happy returns and commend you to seek out his work at your earliest convenience. You won't be disappointed.
You can find Paul McAuley's books here and here, and read more about him in his entry at The Encyclopedia of Science Fiction.
Paul blogs at unlikelyworlds.blogspot.co.uk and you can follow him on Twitter here.