Happy Birthday, Gregory Benford
Dr Gregory Benford, Professor of Plasma Physics and Astrophysics at the University of California and one of the world's leading writers of 'Hard SF', was born on this day in 1941.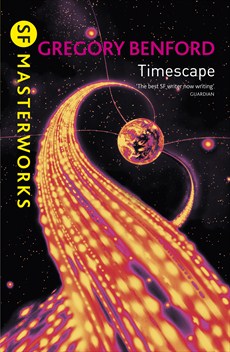 He is perhaps best known for his 1979 novel Timescape – which won the Nebula, John W. Campbell Memorial and BSFA Awards for best novel and the Ditmar Award for best international novel – but has also undertaken collaborations with David Brin and Arthur C. Clarke among others and, as one of the 'Killer Bs' (with Brin and Greg Bear), wrote one of three authorised sequels to Isaac Asimov's Foundation series.
In addition to his celebrated literary works – he has been shortlisted for the Hugo Award four times and the Nebula thirteen times, winning twice – he has also written for television and served as a scientific consultant on Star Trek: The Next Generation.
SF Gateway currently has fifteen of his books available, including the 'Galactic Center Saga: Ocean' series and The Heart of the Comet, co-written with David Brin. We are working to make the 'Galactic Center Saga: Family Bishop' books available as soon as possible.
Happy Birthday, Dr Benford!