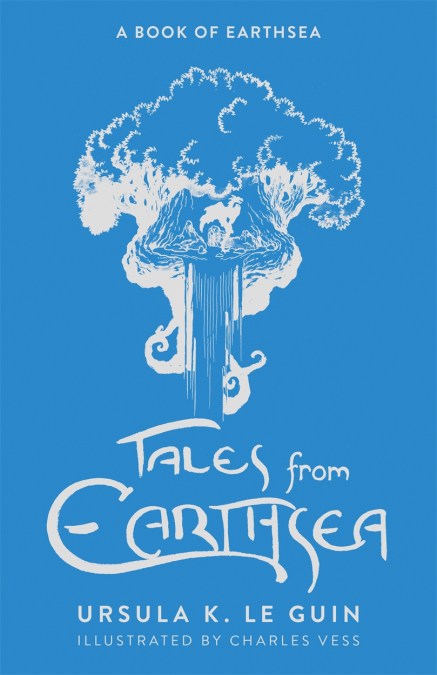 'One of the most deeply influential of all 20th century fantasy texts' ENCYCLOPEDIA OF FANTASY

'She is unparalleled in creating fantasy peopled by finely drawn and complex characters' GUARDIAN

'I'd love to sit at my desk one day and discover that I could think and write like Ursula Le Guin' Roddy Doyle

A collection of five magical tales of Earthsea, the fantastical realm created by a master storyteller that has held readers enthralled for more than three decades.

"The Finder", a novella set a few hundred years before A Wizard of Earthsea, when he Archipelago was dark and troubled, reveals how the famous school on Roke was started. In "The Bones of the Earth" the wizards who first taught Ged demonstrate how humility, if great enough, can rein in an earthquake. Sometimes wizards an pursue alternative careers – and "Darkrose and Diamond" is also a delightful story of young courtship. Return to the time when Ged was Archmage of Earthsea in "On the High Marsh", a story about the love of power and the power of love. And "Dragonfly", showing how a determined woman can break the glass ceiling of male magedom, provides a bridge – a dragon bridge – between Tehanu and The Other Wind.