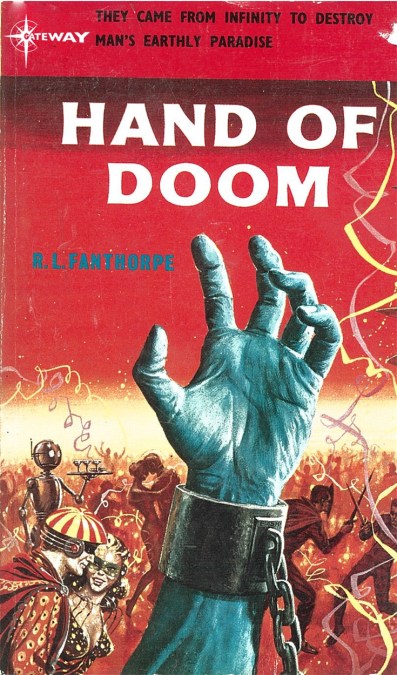 It was a great world in the fortieth century. No economic problems. No work. Robots and androids everywhere. Every girl a princess, every man a king. Pleasure, parties, amusements, art, drama and literature were the ultimate goal of every man woman and child.
When people have too much leisure there is a danger. They grow soft and effete. There hadn't been a standing army on earth for a thousand years. There hadn't been a single warrior for five hundred. Then the Masked Swordsmen began breaking up the pleasure parties, after the swords came guns, stolen from the museums. Then… worse,… far, far worse.
But that wasn't all. There were rumours of alien ships in the sky. Ships manned by a savage blue skinned humanoid race. Ships landed. Blues were enslaved. More blues came. Earthmen and women were captured in reprisal.
Who were the blues? Why did they come? What was their history? What were their plans for the future?
Would the human race survive?