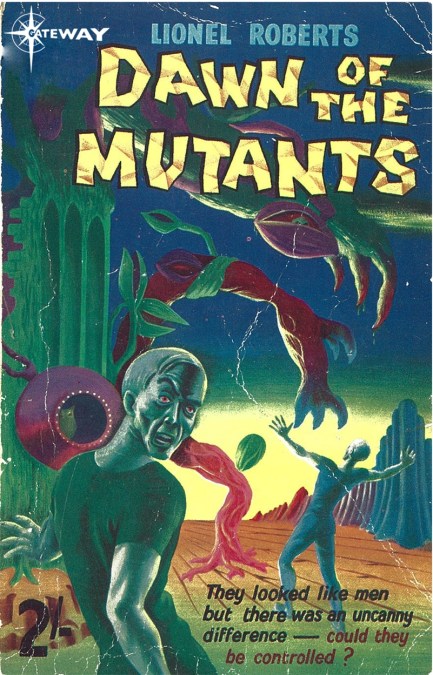 Dan Bellamy was down and out. It seemed that he had reached the end of the road… and then he met the stranger. Who was the mystery man? Why were his amber eyes so powerful? Above all why did he call himself Melchizdek?
The stranger took him to a house, and then the mystery deepened. What was going on in the hidden laboratory? Why were M.I.5 so interested? These men were different. They possessed uncanny mental powers. They had a weird control over matter that was outside any known physical laws. Then Bellamy asked himself the $64,000 question. Was he one of them? And if he was, what were they?
Mutation is well-known, though still only partially understood, biological phenomena. Atomic radiations cause strange changes in the genes and chromosomes of plants and animals. They might also change men…. To find out just how strange these changes would be, you must read "Dawn of the Mutants". A superb science fiction story – that might be fact.