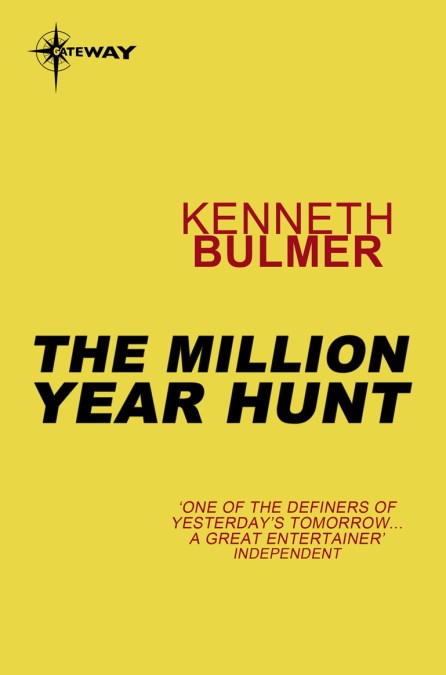 …He heard a shout, distant and ringing, "No, Carson! Not that door!"

Something green writhed in through that door. Something gaseous, billowing, filling the chamber faster and faster, something that caught at his throat and gagged him, made him wretch, brought streaming tears to his eyes.

Before his eyes stretched a nightmarish growth of vine and tree, of mushroom-headed stalks, of gyrating tentacles swaying from every branch and limb. He heard a shrill, triumphant chittering.

He turned to spring back. A vice closed over his foot and tripped him. He fell, sprawling, his mouth and nostrils filling with stinking mud.

He did not remember anything more for a very long time.