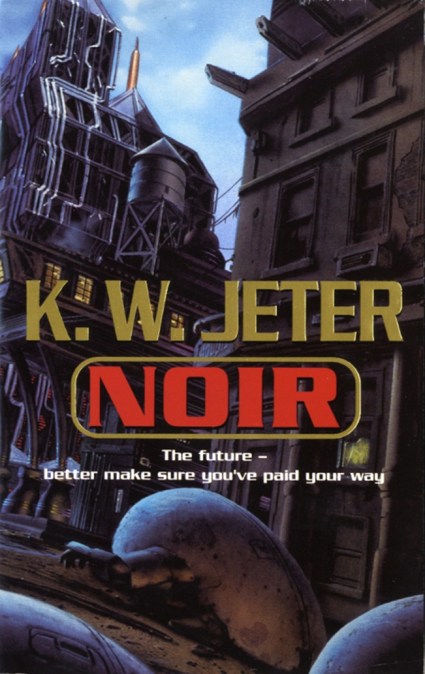 Noir
Travelt – a corporate flunkey at DynaZauber Inc. – is dead, but his prowler is still stalking the Wedge. Harrisch needs the prowler back, before it spews DynaZauber's secrets to the enemy.

When Harrisch approaches ex-agent McNihil with the Travelt case. McNihil's every nerve ending screams no – even though the payout might buy his late wife out of limbo. His days in the Wedge are over – too many ghosts, too many nightmares. But Harrisch won't take no for an answer.

NOIR is a brilliantly atmospheric thriller, set in a Los Angeles that stands at the centre of an urban sprawl spanning half the globe. Where the haves live in splendour and the have-nots scrabble in the dark. Where the dead live on until their debts are paid.
Read More