Psst! Hey you! Yeah, you. You like comic books? Yeah? Then you should be sayin' a big 'thank you' to the King.
Twenty-three years ago today, the man who was arguably the single greatest creative influence on modern comics (with apologies and a nod to Stan the Man), passed away in Thousand Oaks, California, at the age of 76.
Jacob Kurtzberg – known to the comics world as Jack Kirby – was responsible for the creation of most of the bedrock characters of the Marvel universe. With Stan Lee he created The Fantastic Four (and adversaries Doctor Doom and Galactus), The Incredible Hulk, The Mighty Thor, The Avengers, Iron Man, the X-Men, the Silver Surfer and many more; with Joe Simon he created the moral lodestone of the Marvel Universe, Captain America.
Later, after a contractual dispute led to his leaving Marvel, he crossed New York to the DC offices, where he created such fan favourites as the Forever People and the New Gods – including DC's ultimate Big Bad, Darkseid. He had already created the Guardian and the Newsboy Legion, with Joe Simon, for the company, which was known at that time as National Comics. After some five years at DC, Kirby returned to Marvel where, among other projects, he worked on Marvel's adaptation (and expansion) of 2001: A Space Odyssey.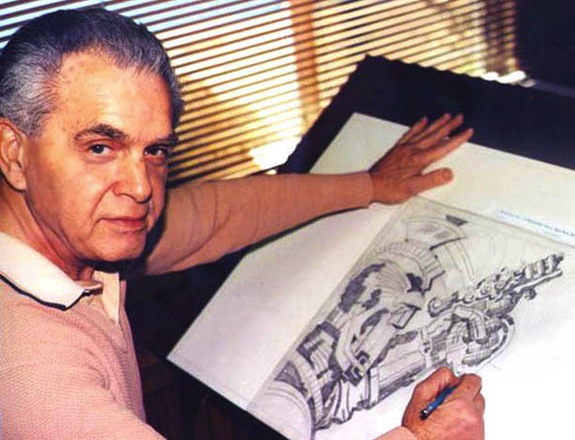 Jack Kirby was known to the comics community as 'The King', and if there was a list of contemporary comics creators who count him as a formative influence, then it would be longer than the collected back issues of The Avengers. He was that good and he was that important. The clue is in the nickname.
Jack Kirby (1917-1994). Long live the King.
Re-posted from 2015.