Fantasy Masterwork of the Week: THE DRAGON GRIAULE
6,000 feet long, from head to tail . . .
This is the second of our Fantasy Masterworks launch titles, Hugo, Nebula and World Fantasy Award-winning author Lucius Shepard's acclaimed The Dragon Griaule. Collected together in one volume, these stories and novellas tell the fascinating tale of the Dragon Griaule, a beast so immense its body forms part of the landscape . . .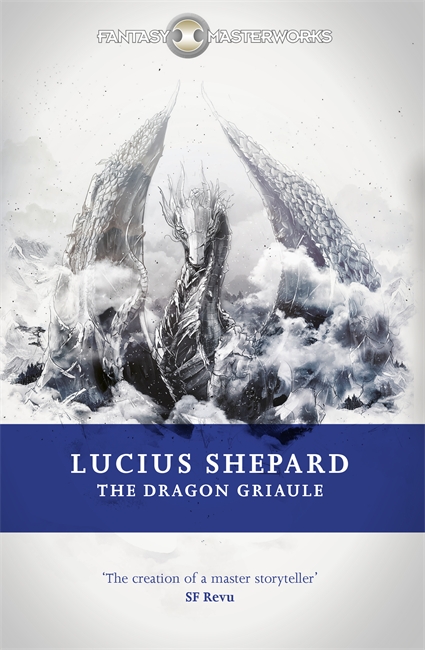 These six stories explore ground far from the high fantasy with which dragons are frequently associated. Fans of Shepard's unusual and often powerful Griaule tales will be delighted to have them all in one place.
~ Publishers Weekly
The stories may be enjoyed as pure fantasy or as political metaphors to suit the individual reader. Either way, they are the creation of a master storyteller and present a fascinating world different from the usual fantasy world of dragons
~ SF REVU
For many readers, several of these stories will be already familiar, three of them were Hugo nominees and widely anthologized. For new readers, rest assured that The Dragon Griaule contains stories that will alternately entrance, amuse, perplex, shock, enlighten, confound, and compel you to keep reading. It's a journey of altered lives in an altered landscape, where the fantastic and the real mingle in the lives of people who are never quite sure where their desires end and the dragon's desires begin. That's left for the reader to ponder, and in that way, the dragon Griaule remains as alive as ever.
~ SF SITE
The Dragon Griaule is available as a Fantasy Masterworks paperback and an SF Gateway eBook. You can find more of Lucius Shepard's work via his author page at the SF Gateway website, and read more about him at The Encyclopedia of Science Fiction.