SF Gateway Author of the Week: Pamela Sargent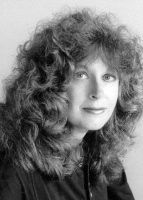 November's first Author of the Week is the multi-talented, Pamela Sargent.
An important voice in feminist SF, Pamela Sargent came to prominence as an editor with the 'Women of Wonder' SF anthologies, beginning in the mid-seventies, and she has continued to edit works of genre interest. An award-winning short fiction and novel writer, her works include the 'Earthminds', 'Seed' and 'Venus' trilogies, all available as SF Gateway eBooks.
You can find her books at her Gateway Author page, here, and read more about her in her at The Encyclopedia of Science Fiction, here.
UPDATE: Check out Pamela's story on the latest podcast from the ever excellent Starship Sofa!