SF Gateway Author of the Week: Tim Powers
This week's celebrated author is the extraordinary Tim Powers.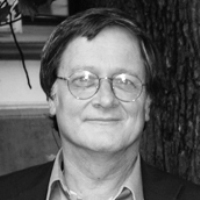 Tim Powers is the winner of two World Fantasy Awards, two Philip K. Dick Awards, an International Horror Guild Award and a Mythopoeic Award, among many other wins and nominations. Many would consider writing The Anubis Gates to be sufficient cause for celebration in and of itself, but add to that a very defensible claim to being one of the founding fathers of Steampunk (along with friend and fellow Gateway author, James P. Blaylock) and writing the novel upon which the third Pirates of the Caribbean movie is based, and it's clear we're talking about an incredible talent.
Many of Tim Powers' fine works are available as eBooks on the SF Gateway – just check his author page – and The Anubis Gates is also available in paperback from Gollancz