SF Gateway Author of the Week: Pat Cadigan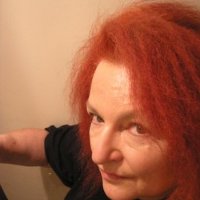 Our Author of the Week this week is the wonderful Pat Cadigan.
Pat has twice won the prestigious Arthur C. Clarke Award: in 1992 for Synners, which has recently been republished in Gollancz's SF Masterworks list, and then again in 1995 for Fools.  She has also been shortlisted multiple times for the Hugo, Nebula, Philip K. Dick, BSFA, World Fantasy and Theodore Sturgeon Awards, among many others. Her work has been praised by such luminaries as Neil Gaiman, William Gibson and Bruce Sterling, and fellow Arthur C. Clarke Award-winner Paul McAuley wrote an astute review of Fools on this very blog.
Most SF writers will tell you that they're not trying to predict the future; indeed, science fiction, it is widely agreed, is not about the future at all -nor is it about other worlds, it is about the world the author saw while she was writing the book. But every now and again a book comes along that seems to have an uncanny insight into what is to come.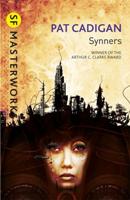 With Synners, Pat Cadigan has written such a book.  What was cutting-edge cyberpunk when it was first published now looks suspiciously like a blueprint for the future we find rushng towards us. Or, as Lisa Tuttle says in her introduction: 'Read Synners now, before it happens.'
Most of Pat Cadigan's fiction is available in digital form from SF Gateway. You can find out more about Pat from her entry in the Encyclopedia of Science Fiction, and follow her on Twitter.
You can read an extract from Synners here.