Author of the Month: Paul McAuley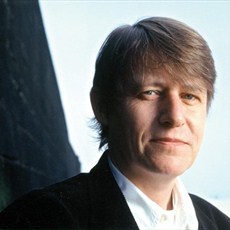 June's Author of the Month announced himself to the SF world almost exactly thirty years ago with the short story 'Wagon, Passing', which appeared in Asimov's Science Fiction in June 1984. His first novel, 400 Billion Stars, appeared four years later and promptly won the Philip K. Dick Award. Notice was served: here was an extraordinary talent.
Paul McAuley's third novel, Eternal Light, was shortlisted for the BSFA Award and runner-up for the Arthur C. Clarke Award, in 1992. 1994's Pasquale's Angel was likewise shortlisted for the BSFA and Arthur C. Clarke Awards, and won the Sidewise Award for alternate history. But it was his next novel that would put him on the map on both sides of the Atlantic. 1995's brilliant cyberpunk-flavoured (but so much more) Fairyland was shortlisted for the BSFA Award, and won the Arthur C. Clarke and John W. Campbell Awards.
Since Fairyland, McAuley has produced a consistent flow of novels and short fiction of the very highest calibre, racking up another two nominations for the Arthur C. Clarke Award, three for the BSFA, four for the John W. Campbell and one for the Philip K. Dick Award. The fact that his only prize in that time is the 2012 Theodore Sturgeon Memorial Award for short story 'The Choice' (Asimov's Science Fiction, February 2011) is, to be frank, bewildering to many of us. The critical reception to his Quiet War sequence (The Quiet War, Gardens of the Sun, In the Mouth of the Whale and Evening's Empires) amply shows that his powers are undimmed.
Whether it be cyberpunk, hard SF, New Space Opera or near-future thrillers, Paul McAuley ranks as one of the very finest science fiction writers of this or any other era.
You can find Paul McAuley's work via his Author pages on the SF Gateway and Orion websites, and read more about him in his entry in The Encyclopedia of Science Fiction. Paul McAuley blogs at unlikelyworlds.blogspot.co.uk and you can follow him on Twitter.