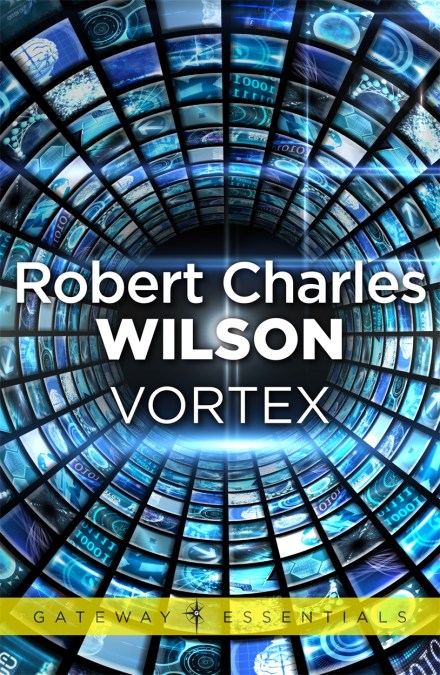 Spin ended with the alien Hypotheticals setting a vast Arch over the Indian Ocean. Those who sailed under it found themselves on Equatoria, another planet entirely.

In Axis, a secretive Equatorian community of Fourths – humans who've had their lives extended by illegal Martian technology – raised a boy, Isaac Dvali, to communicate with the Hypotheticals. Interstellar clouds of tiny fragmented Hypothetical nanomachines rained down on Equatoria, an some began to grow. Isaac and Turk Findley, a tough bush pilot an former drifter, were absorbed by a vast concatenation of those growths.

Now, Turk Findley has awakened ten thousand years later, to be collected by the people of Vox – an Equatorian group that's obsessed with the Hypotheticals. The Vox have been waiting for Turn and Isaac for a very long time. Meanwhile, the story of Turk and Isaac among the people of Vox is being scrawled in notebooks by a disturbed man in a hospital on twenty-first-century Earth, in the years following the Spin . . .